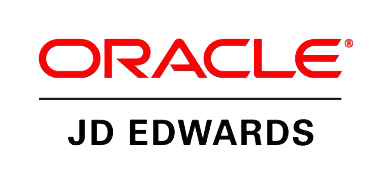 Oracle JD Edwards
ERP management software for large companies

The most flexible software of its category, Oracle JD Edwards is the must of what is currently done in manufacturing and distribution software
Indeed, it combines power, ease of use and lightness of support. Fully integrated, it covers all departments of the modern enterprise (sales, purchasing, production, distribution and finance). As part of the Oracle product line, it is very easy to interface with other software in the range, such as Primavera, Dementra, Agile, Esker, Moovapps, etc.
Oracle JD Edwards available on every platform including AS400.
All the power of Oracle, serving your business.
Main Modules:
Financial management
Manufacturing
Supply Management
Customer Relationship Management -CRM
Supply Chain
Supply Chain Planning
Order management
Project management
Payroll, Human Resources and Human Capital Management
Asset Management
Etc…