Decision-Making Tools
Business Intelligence (BI) Software
An ideal compliment to ERP-based management software and BPM, Business Intelligence provides comprehensive analysis and custom data. It allows you to create dashboards and perform strategic studies based on your information in real time.
The analytical tool essential for modern SMEs.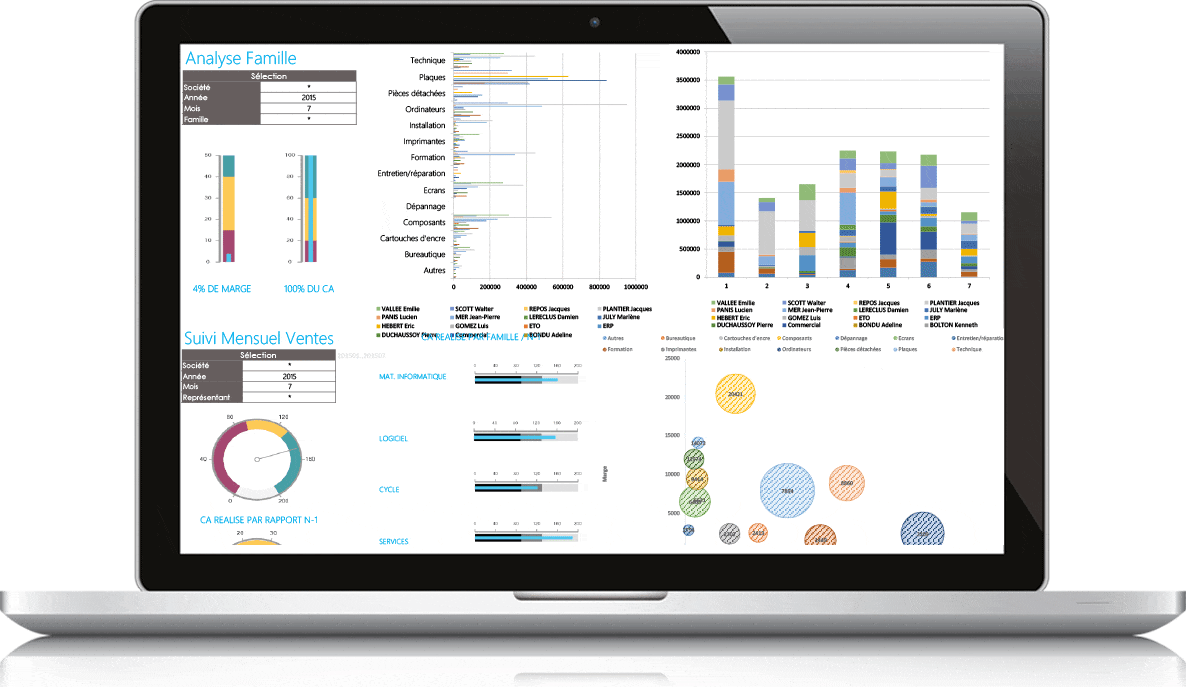 Power BI is the most comprehensive business intelligence tool in its class and generates dashboards quickly and easily for strategic information at all times.
Power BI combines power, ease of use and support.
Inside Reporting: The report creator built into Excel and link to all your databases
Inside Reporting: A first step towards the world of BI (business intelligence) and predictive intelligence.
Inside Reporting: benefits from APIs with the main ERP of the market (SAP S4 HANA and B1, Microsoft Dynamics 365, Oracle JDEdwards, Sage, Divalto, etc …)